Visitor Interest Sparked By New Modular LED Systems Solutions
Hong Kong, December 03, 2019 – GRE Alpha has just wrapped up a successful fall season by showcasing their latest powering technology at two of the world's leading lighting forums. With smart lighting themes and a combined total of over 50,000 visitors, the Hong Kong International Lighting Fair ran from October 27-30 and the LED Expo in New Delhi, India from November 14-16. At both events, GRE Alpha garnered major attention by unveiling next generation technology for projects that require connected lighting.
"We know that consumers are looking for a reliable supply of quality dimmers and power supplies that support LED applications," said GRE Executive Director, Richard Fong. "That's where GRE Alpha excels, and shows like these give us a welcome opportunity to display our leadership in modular LED product development to visitors from all over the world. Being on the front lines gives our GRE Alpha staff the chance to meet with current clients, build new relationships and exchange ideas that inspire future product development."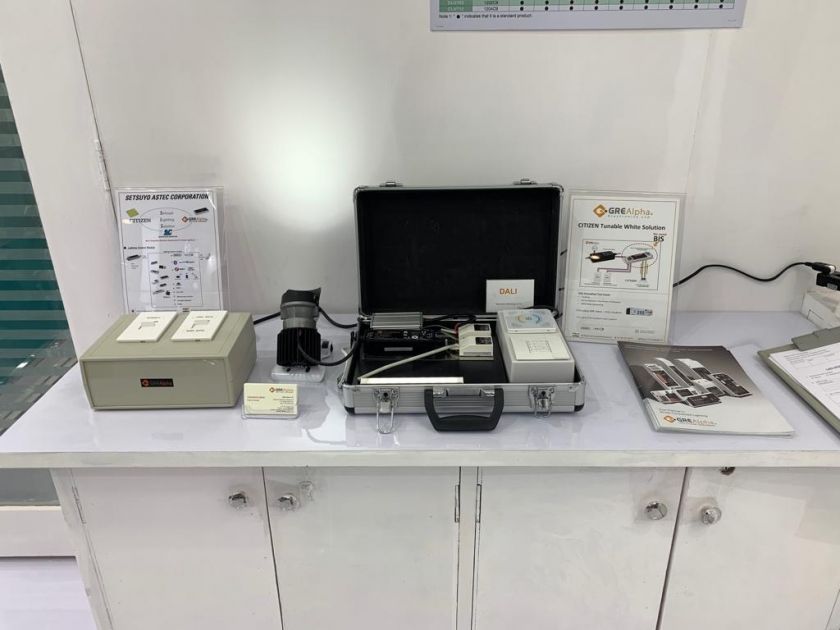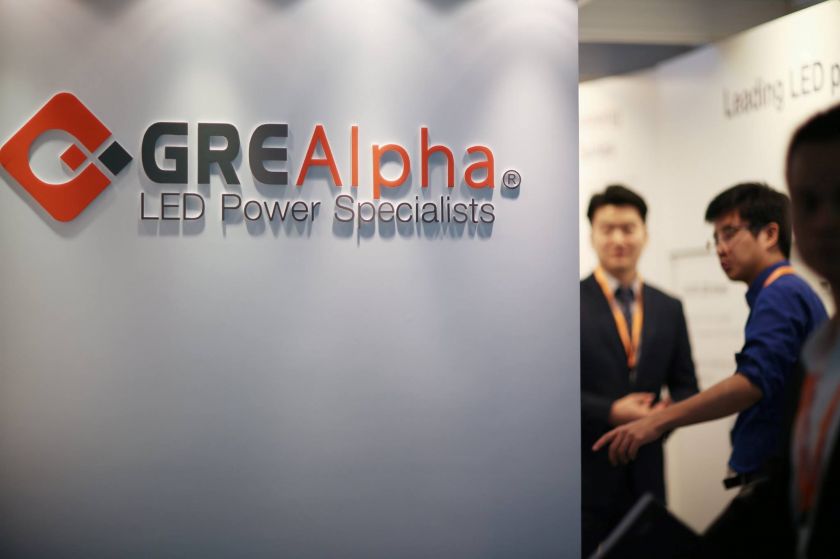 GRE Alpha's Latest Innovations Provide Welcome New Solutions for Users
There was no shortage of innovation on display at the GRE Alpha booths. GRE's expert team gave demonstrations of their smart lighting control modules, including Zigbee Dimming, DMX LED Controller, BLE dimming and DALI dimming. Also showcased was GRE Alpha's BLE solutions for architectural lighting with the Xicato Control App. Modular systems like these make it easy and cost effective to upgrade any lighting system to smart lighting.
Working with leading partners in the lighting field has enabled GRE Alpha to make even greater strides in LED powering solutions. The spotlight was definitely on two cutting edge lighting control modules that have been enhanced in multiple ways to provide more performance flexibility and meet specialized customer needs.
ENO-DIM-CC (EnOcean Wireless Constant Current LED Dimming Module): The ENO-DIM-CC is a new version of GRE's innovative ENO-DIM dimming module. While the original ENO-DIM is constant voltage, the CC is constant current which fills a critical need when constant power supplies work best, like working with high-powered LEDs. Both are available in three regional power supply versions: 902MHz in North America, 928MHz in Japan, and 868MHz in Europe and China. Applications include: Architectural lighting, effect & contour lighting, signage & strip lighting, swimming pools/fountain lighting.
SLD-DIM-XG4 (BLE LED Dimming Module): The XG4 is the newest in a series of dimming modules that are completely wireless and use the latest in Bluetooth mesh enabling hassle-free lighting control with superior performance. Working within DALI, Zigbee and EnOcean protocols, the XG series empowers OEMs to choose between several vendors to mix and match solutions. The XG4 and XG4-UL add greater control for color tuning and color changing applications. Uses include: Theme parks, stage lighting, color controls for decorating, architectural lighting, effect & contour lighting.
As excited as GRE Alpha is about sharing these technological advances, their top priority has and always will be their customer experience. For more information about GRE Alpha products or services, please visit the contact page. The support team is always happy to help. There are also numerous helpful articles on the GRE Alpha website, including one that clearly and simply explains the process of choosing a DMX controller.
ABOUT GRE Alpha
GRE Alpha® Electronics, Ltd. Specializes in the design and manufacturing of solid-state lighting power supplies and lighting control accessories, which are the lifeblood of indoor and outdoor LED lighting systems. Their superior performance products are the power behind LED lighting systems. GRE's modular approach allows their dimming modules and drivers to be used either with existing systems or new setups.
For more information on GRE Alpha products and services or to speak with a service representative and set up a one-on-one appointment with a technical expert, visit https://grealpha.com/contact/
Filed in: Company News