GRE Alpha Team Thanks Valued Customers for Visiting Showcase at LightFair 2023
With LightFair 2023 now behind us, we're happy to say that the event showed the resilience of the architectural and commercial lighting industry. In-person attendance improved over 2022, and we had the chance to meet with our peers at the Javits Center in New York.
We showcased some of our most innovative lighting control solutions, including Casambi, Tuya, and EnOcean products:
For 2023, we put the spotlight on three products all featured in our catalogs:
Model GLD-DIM-TW-CB2 - 2-channel dim-to-warm / tunable white, CC output, Casambi BLE-based dimming module. Users download the Casambi app to their iOS or Android device to control all their enabled COB light fixtures
Model SLD-DIM–CB2-UL - 2-channel, multi-function, CV output, Casambi BLE-based dimming module that can be set for tunable white, dim to warm, and static dimming via the Casambi app for use in linear tape/strip lighting applications
Model SLD-DIM-CB5 - 5-channel, RGBWW, CV output, Casambi BLE dimming module for use in RGB and tunable white linear tape/strip lighting applications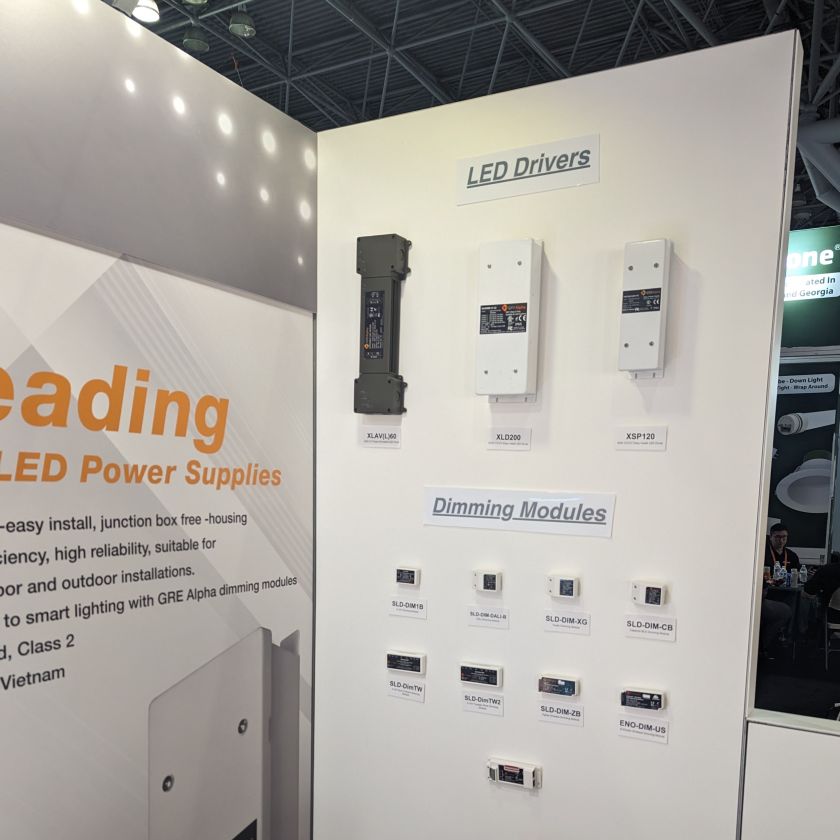 More importantly, we thoroughly enjoyed meeting with our valued customers and networking with industry professionals with the same passion for innovation as we have at GRE Alpha.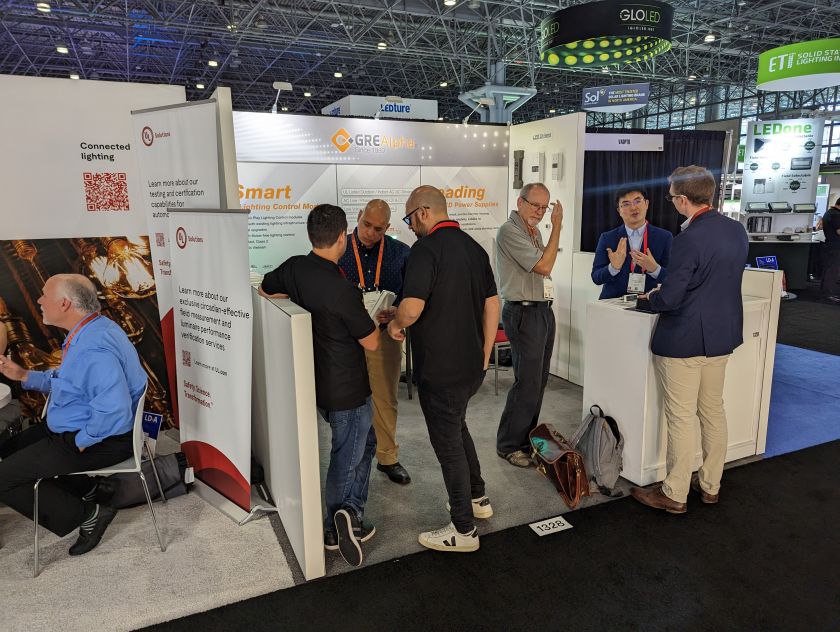 We look forward to future collaborations with the professionals we met at LightFair 2023 and seeing our valued customers at future events.
Follow us on LinkedIn sign up for our newsletter to see where we'll be next.
Filed in: Company News