Partnerships Lead to Successful Event for GRE Alpha & GRE Manufacturing
GRE Alpha and GRE Manufacturing (GRE-M) brought their goods and services to Japan's Lighting Fair 2023. Interest among the attendees in supporting carbon-neutral efforts continues to grow.
Partnerships like the one between Marubeni Systems (MSYS) and GRE Alpha have opened new avenues for energy harvesting systems that self-generate power from movement, light, heat, and other sources. Such systems are not just highly safe and durable, but also offer improved power efficiency and operational efficiency. This makes them an attractive option for a variety of uses. With the continuing spread of IoT devices utilizing low-power wireless communication, the market demand is expanding.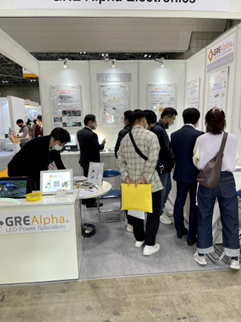 Attendees gather at the GRE Alpha booth.
GRE Alpha was supported by other partnerships as well. Some of these products include:
Dimming modules (DALI-enabled, PWM tunable white, etc.)
IoT/wireless smart lighting solutions
Tuya WiFi, EnOcean, and BLE products (both Casambi and Xicato)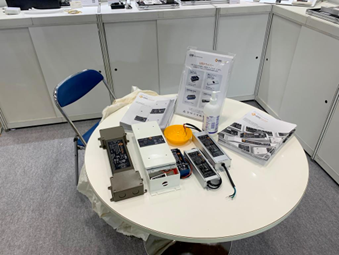 GRE Alpha products, such as dimming modules and power supplies, on display at the event.
Richard Fong Director at GRE Alpha and GRE Manufacturing noted, "In contrast to other shows, this was a joint exhibition of GRE Manufacturing and GRE Alpha. We displayed not only GRE Alpha's dimming modules and power supplies but also showcased GRE Manufacturing's capabilities. As an electronics manufacturing services company (EMS), GRE Manufacturing offers competitive contract manufacturing services for customers in our facilities in Vietnam and China."
The use of GRE Alpha's LED power supplies and dimming modules with built-in receivers for wireless standards such as BLE or EnOcean to control lighting systems can provide a range of benefits. Not only does this system enable users to easily turn off lights with the push of a switch, but it also minimizes energy consumption by using energy-harvesting wireless technology.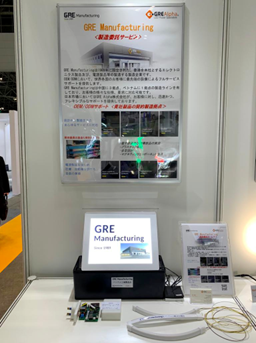 The capabilities of GRE Manufacturing were also on display at the event.
Event attendees were especially impressed by the manufacturing service, BLE solutions, and DALI modules. However, the chance to meet with and talk to valued customers was the most crucial part of the event.
GRE Alpha and GRE Manufacturing value all our partners who share our same mission: To create innovative products and solutions in the LED lighting space.
Learn More:
Filed in: Company News