GRE ALPHA LED DRIVERS POWER SHELL OUTDOOR SIGNAGE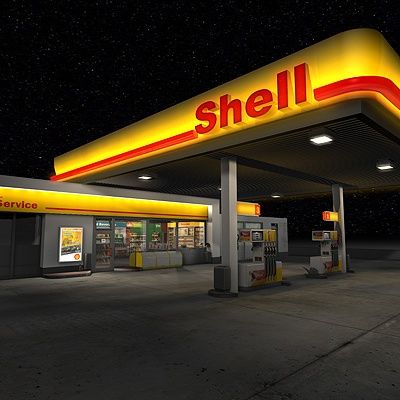 Application Name
Royal Dutch Shell Gas Station
Application Type
Outdoor- Signage
GRE Alpha Product Used
SLD, XLD:- Easy-Install Integral Wiring Compartments
With headquarters in the Netherlands and locations in more than 70 countries, Royal Dutch Shell, commonly known as Shell, is a global group of energy and petrochemical companies ̶ one of the largest public companies in the world. Forward-thinking and innovative, Shell is "aiming to become a net-zero emissions energy business by 2050 or sooner." With a huge presence in the US, Shell oil lights up thousands of Shell-branded gas stations from east coast to west with high efficiency, flicker-free LED lighting fixtures.
In the highly competitive world of gasoline, consumers have infinite options. Shell outshines most with their attention-grabbing yellow and red signage and glowing fuel bay canopies. GRE Alpha Canopy LED drivers and dimmable LED drivers are a boon to both energy savings and low maintenance. GRE's smart-dim, dual-channel LED dimming module is designed to provide flicker-free pulse width modulated dimming in 0/1 – 10V dimming applications. With over 97% efficiency, this power-saving module offers Shell stations extreme flexibility and ease of use.
Learn more about GRE's easy-install LED Drivers here or send an enquiry to see how our flicker-free LED dimming solutions can work for you.
More Images