ADVANCED LINEAR AND FLICKER-FREE DIMMING PERFORMANCE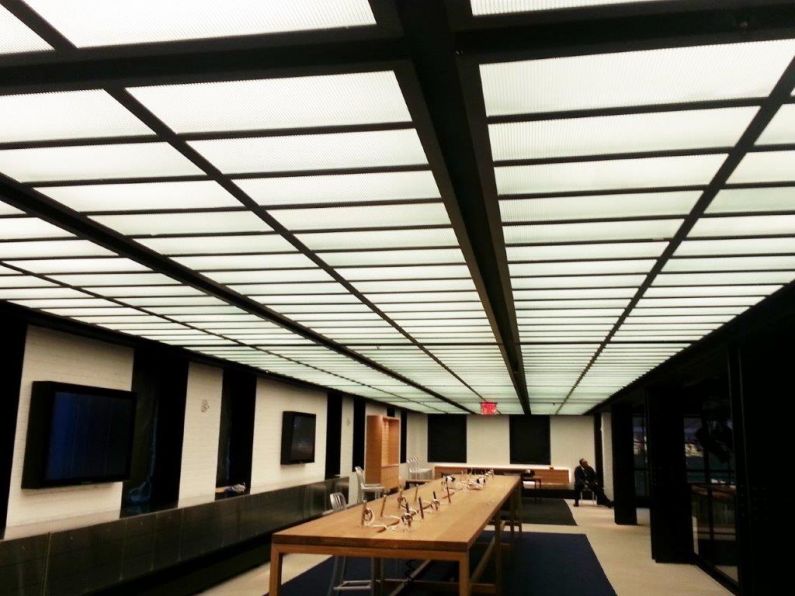 Application Name
Samsung NYC
Application Type
Mall, Public Area
GRE Alpha Product Used
SLD, XLD:- Easy-Install Integral Wiring Compartments, SLD Smart DIM, 1-10V Dimmable
Located in the heart of the Meatpacking District in New York City, Samsung 837 is a three-story, flagship experiential space filled with inspiring ideas and one-of-a-kind experiences. Like a technology "playground," featuring Samsung's innovative products and signature services. the fully immersive cultural center attracts consumers, creators, tech enthusiasts, and community members.
Recognized for excellence in green power use, Samsung is fully committed to designing energy-efficient products while minimizing its environmental and carbon footprint. In building 837, significant investments were made in this effort, including the creation of human-centric lighting throughout the three floors. While Samsung is no stranger to LED driver and lighting technology, maximum design freedom was imperative in this effort. GRE's high-quality, easy install SLD and XLD LED dimming drivers provide flicker-free pulse width modulated dimming at the highest level of reliability for UL-listed LED lights.
Learn more about GRE's ultra-high-resolution dimming modules here or send an enquiry to see how our smart-dim technology can work for you. For information about our US headquarters, click here.
More Images