STARBUCKS SAVES MILLIONS A YEAR WITH LED LIGHTING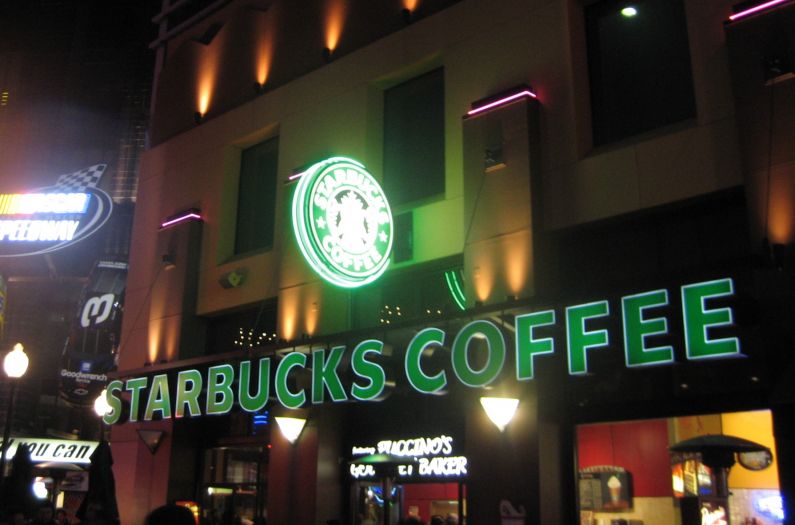 Application Name
Starbucks
Application Type
Outdoor- Signage
GRE Alpha Product Used
SLD, XLD:- Easy-Install Integral Wiring Compartments
From a single store in Seattle's Pike Place Market to locations in 76 countries, Starbucks' global expansion has been rapid and strategic. With a mission "to inspire and nurture the human spirit – one person, one cup and one neighborhood at a time," the Starbucks success story changed the way the world drinks coffee outside home and work. But there is much more to Starbucks than their customer-centric coffee experience.
Also key to Starbucks' brand philosophy is a commitment to sustainability. This includes an LED lighting program with a goal to slash energy consumption by more than 80 percent. With lighting indoors and out in thousands of locations, easy installation is critical to lower maintenance and replacement costs. For outdoor signage, GRE Alpha's SLD smart-dim DC dimming modules are designed to provide flicker-free pulse width modulated (PWM) dimming in 1-10V dimming applications. These reliable, cost-saving modules can be incorporated into an SLD/XLD series enclosure, eliminating the need for external junction boxes for quick and easy installation.
Learn more about GRE's flicker-free dimming modules here, or send an enquiry to see how our dimming solutions can work for you.
More Images