SUPPORTING CALIFORNIA'S CLEAN ENERGY GOALS WITH GRE DIMMERS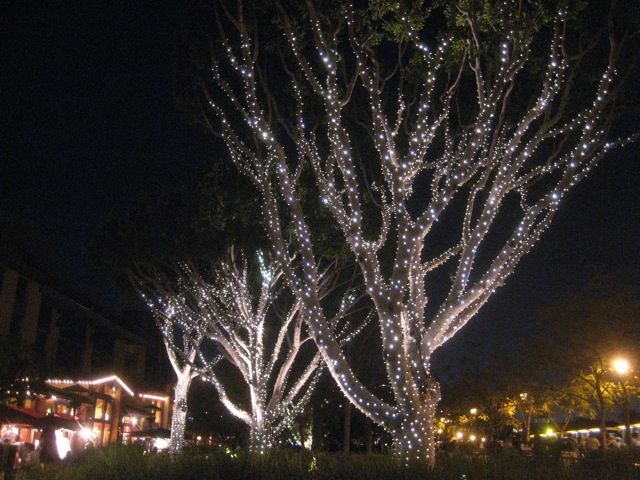 Application Name
Famous Theme Park- String Lights (CA)
Application Type
Outdoor- Decorative
GRE Alpha Product Used
SLD, XLD:- Easy-Install Integral Wiring Compartments
Category
Outdoor String Lights
It may be a fantasy world, but guests care very much about the very real impact theme parks have on the environment – especially in energy-conscious California. The California Energy Commission is committed to reducing energy costs and environmental impacts of energy use while ensuring a safe, resilient, and reliable supply of energy. Inefficient light bulbs are now banned in the state, and LED lighting fixtures are saving millions of kilowatt-hours annually. Advances in outdoor luminaires and lighting controls save energy while enhancing visibility, safety, and security.
Helping to create that magical theme park environment while minimizing light pollution are GRE Alpha LED dimming modules. Powering the twinkling string lights shown in the photos are GRE SLD60 plug-and-play Class 2 60-watt LED drivers. The SLD60 is highly reliable, installation-ready, and the industry's only power supply with built-in wiring compartments eliminating the need for external junction boxes. All units are fully potted and rated IP 65, making them suitable for a wide range of LED lighting and signage applications.
Learn more about GRE powering products here or send an enquiry to see how our smart-dim, flicker-free LED dimming solutions can work for you. For information about our US headquarters, click here.
More Images