GRE's LED DRIVERS INSTRUMENTAL IN BIOPHILIC LIGHTING DESIGN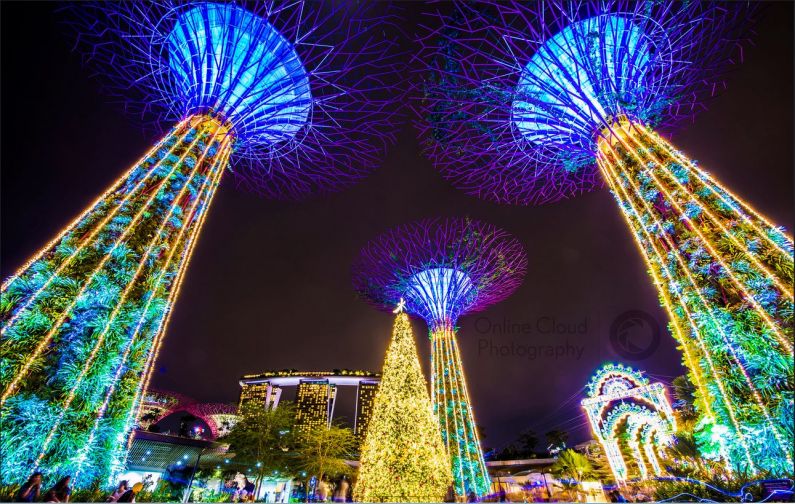 Application Name
Gardens By The Bay
Country / Location
Singapore
Application Type
Outdoor- Decorative
GRE Alpha Product Used
SLD, XLD:- Easy-Install Integral Wiring Compartments
Category
Outdoor Light String
Spanning more than 250 acres in Singapore's Central Region, Gardens by the Bay is a national garden and premier horticulture attraction for local and international visitors. A stunning blend of nature and technology, Gardens by the Bay was conceived and designed on the principles of energy efficiency and environmental sustainability. Its three distinctive waterfront gardens include a flower dome that is the largest glass greenhouse in the world.
Biophilic design (an architectural practice that incorporates nature into building design) is integral to Gardens by the Bay. The flicker-free lighting and smooth color transitions provided by GRE's reliable LED drivers are crucial components of biophilic lighting design. For this project, using GRE's SLD 120 AC/DC architectural drivers to control luminaires was the perfect choice to bring the LED lighting at Gardens by the Bay to life. Their plug-and-play conduit entry ports and wiring compartments ensures a seamless installation for any application.
Learn more about the importance of LED drivers in biophilic design here or send an enquiry to see how our energy-efficient architectural power supplies can work for you.
More Images