LED DRIVERS HELP PROVIDE WELCOMING ENVIRONMENT FOR HOTEL GUESTS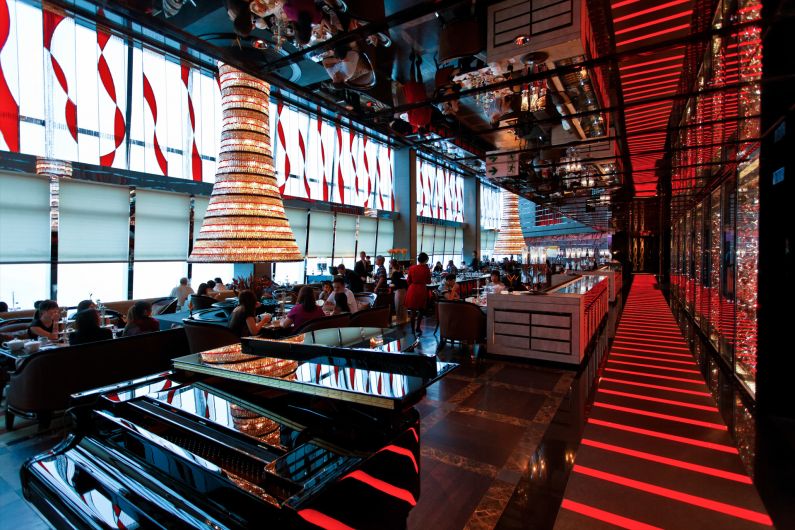 Application Name
ICC Ritz Carlton, The Lounge & Bar
Country / Location
Hong Kong
Application Type
Restaurants & Bars
GRE Alpha Product Used
SLD, XLD:- Basic
With over 100 luxury hotels spanning 30 countries across the globe, The Ritz-Carlton is a juggernaut of the travel and tourism industry. Their hotel offerings have become the gold standard for others to follow. Aside from top-notch rooms, you'll find spas, shops, lounges, and restaurants throughout many of their hotels.
Because of the luxurious and elegant nature of their hotels, the Ritz-Carlton needs to provide smooth, welcoming, and dimmable lighting throughout their many different on-site facilities, including this lounge. The problem is that LED driver lighting often comes with its own set of flickering issues and a top LED driver is needed to ensure flicker-free lighting for guests. With the help of GRE Alpha's SLD-DIM dimmable LED driver, the Ritz-Carlton lounge is able to provide reliable, consistent, and flicker-free lighting to hotel guests for years to come. GRE drivers are also simple and time-efficient to work with, making for worry-free installation.
Want to learn more about LED drivers? Send us an enquiry or contact us at one of our worldwide locations.
More Images