LED DRIVERS HELP BRING MALL ARCHITECTURE TO LIFE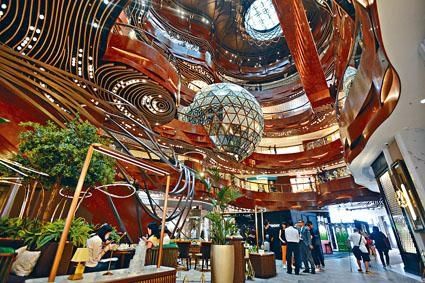 Application Name
K11 Musea Shopping Mall
Country / Location
Hong Kong
Application Type
Indoor Decoration
GRE Alpha Product Used
SLD120 : Easy-Install Integral Wiring Compartments
The cultural centerpiece of a $2.6 billion development in Victoria Harbour, the K11 Musea is more than just a mall. Boasting over 250 retailers, 70 restaurants, and 40 artist installations, K11 Musea is redefining the entire shopping experience.
The real star of the show here is the Oculus: A complex structure made from a network of branches that were digitally designed prior to installation. These branches are made out of bent steel and contain hundreds of spotlights that pulse and animate on command. At the center of the Oculus, we find the Gold Ball, which is a spherical chamber featuring LED lighting mounted on triangular latticework providing all sorts of different lighting effects.
As you can see, lighting plays a significant role in the grand scheme of this indoor architecture and architectural LED drivers are crucial in upholding the necessary quality of lighting. Using GRE Alpha's SLD120 plug-and-play dimmable LED driver, the Oculus and Gold Ball are brought to life with beautiful light shows. The plug-and-play nature of this LED driver lends itself to larger projects such as this one, allowing for not only quick and efficient installation but also reliable lighting for years to come. All of these elements come together to provide the K11 Musea mall with the perfect architectural masterpiece.
Want to learn more? Send us an enquiry or contact one of our locations.
More Images